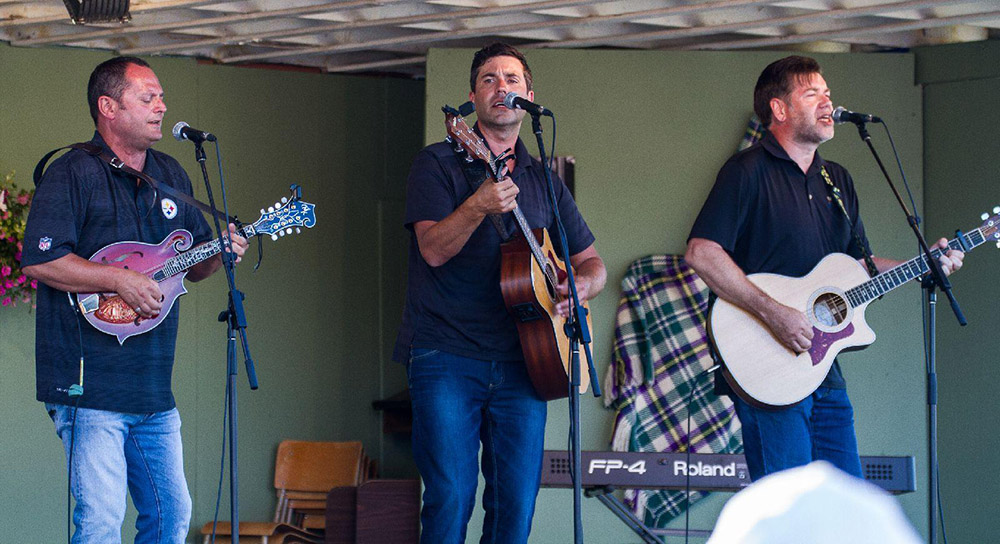 Tim — Chris — Steve
Broad Cove Boys
Acoustic Roots & Rock
Chris, Steve and Tim hail from Montague PEI, Halifax and Sydney Mines, Nova Scotia respectively. They cut their teeth in the vibrant music scenes in St. John's, Halifax, Toronto, and Alberta in their early years and have been privileged to play on the same stages as Gordie Sampson, Ashley MacIsaac, the Barra MacNeils, Bruce Gouthro, Trooper, and Jeff Healey.
The band is so named because they met after marrying three beauties from Broad Cove, Inverness County on Cape Breton Island. They have been playing around the Maritimes ever since and recorded two albums. Check their music out at: http://chrisandsteve.bandcamp.com/
FCM Kitchen Party, Cunard Centre

FCM Kitchen Party, Cunard Centre

FCM Kitchen Party, Cunard Centre

Cabot Public House (Cabot Links)

Broad Cove Boys with Heather Rankin after opening for her in Montague PEI

CD Release Party at the Hart & Thistle, October 19, 2013

Steve and Chris at Broad Cove July 2013.

Recording guitar tracks for the CD at Fox Harbour, April 2013.

The CDs arrive for the CD release party!

Old Triangle, February 28, 2015, Prince Edward Island.

Montague Waterfront.

Rockbottom Pub (Halifax).

Photo by Greg Gidney of Sportatlantic.ca.

The Broad Cove Boys.